Packaging equipment
& materials
From analysing your project to delivering your wooden boxes, including construction on our site or at your facilities, WaluPack Services offers you a complete, customized packaging solution.
To do this, the company provides you with:
a team of professionals at your service;
a network of experienced, reliable partners;
high-performance equipment, appropriate facilities and a range of packaging products to meet all your needs.
Appropriate equipment and facilities
Appropriate Facilities
WaluPack Services is based in Herstal (near Liège, Belgium). The site has 3,840 m² of covered and secure buildings, ideal for all your needs. But the company often creates packaging directly at your site!
Primary Equipment
Our team of professionals has powerful equipment, made to design and handle oversized wood packaging, sometimes with spectacular dimensions: three 5-tonne cranes, two 12.5-tonne cranes, mobile teams who will pack at your site, a truck for small deliveries, and forklifts.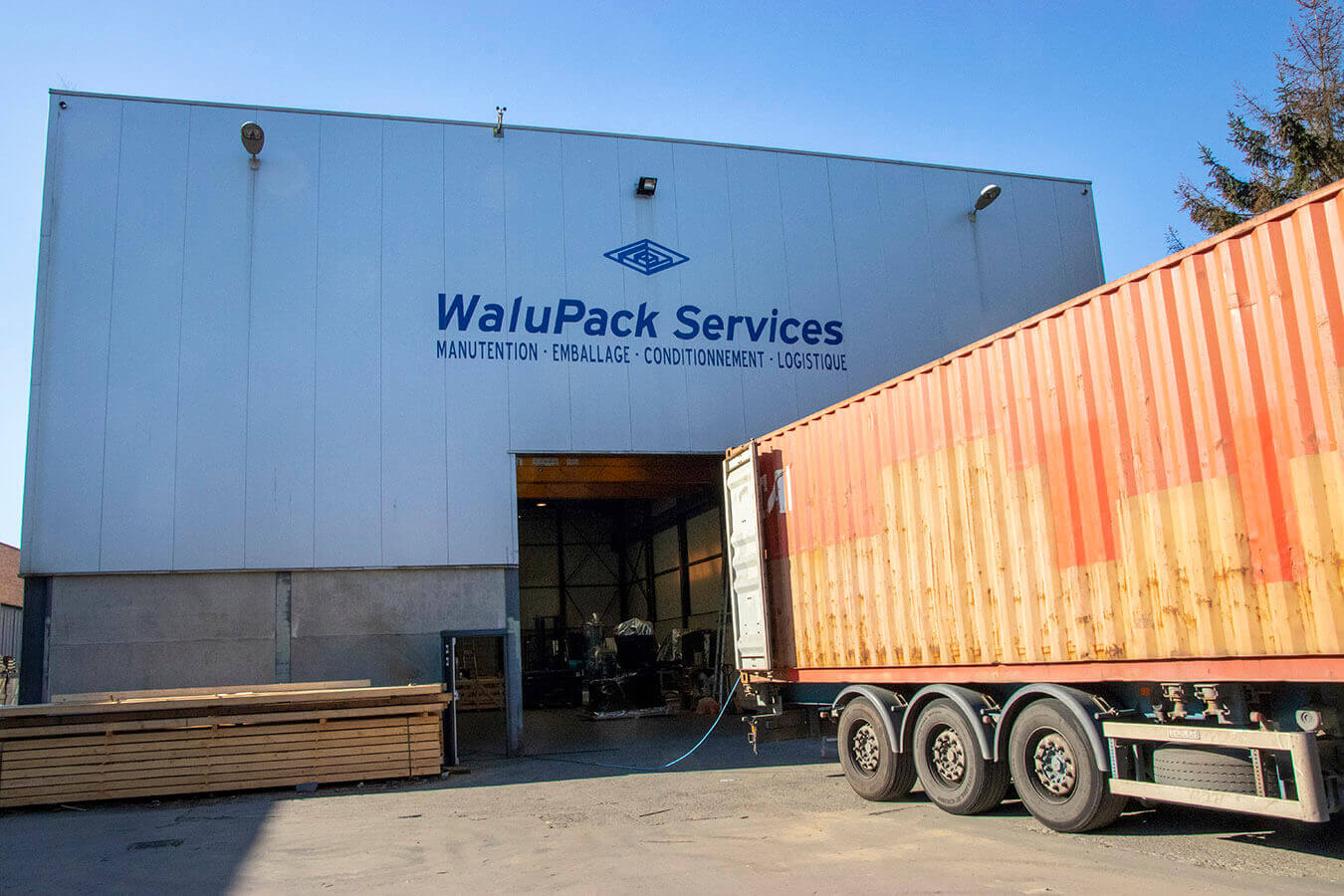 Packaging products
WaluPack Services offers several types of packaging depending on your project: