Quality of our Industrial Packaging
In order to provide quality service and products, WaluPack Services puts sustainability and quality at the heart of its concerns. And the company's certifications are a testament to this.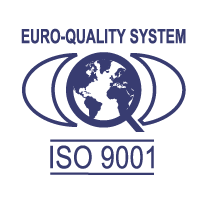 ISO 9001
WaluPack Services has been ISO 9001 certified since 2004. A pledge of a system of continuous improvement and evidence of management's motivation and commitment, this standard defines the requirements for the implementation of a quality management system. WaluPack Services strives to continually improve customer satisfaction and deliver consistent, compliant high-quality products and services.
SEILA – S.E.I.
Since 2003, WaluPack Services has been an authorised member (n° 127) of SEILA, the French Union of Industrial Packaging and Associated Logistics. This means that the industrial packaging offered by Walupack Services meets SEILA's specifications. This union represents packagers to the French and European authorities. It defends the interests of its members and those of the packaging profession. It is an excellent source of information regarding international standards and is a source for discovering trends, as its regional meetings allow us to understand current market conditions and meet those who use our packaging.

IATA
Some WaluPack Services personnel are trained in ICAO's/IATA's DGR (Dangerous Goods Regulations) to keep them abreast of the latest ICAO/IATA amendments and guidelines. They renew their knowledge of the Dangerous Goods Regulations (DGR) every two years.
Environment
Environmental protection and sustainable use of natural resources are integral parts of WaluPack Services' philosophy, as evidenced by numerous certifications in this field.
ISPM 15
The wood complies with ISPM 15, which stands for International Standard for Phytosanitary Measures No. 15. Adopted by the Food and Agriculture Organization of the United Nations (FAO), this standard aims to standardize measures to prevent infestation of forests in an importing country by pests present in the wood in packaging. Thus, wood is treated in such a way as to limit the risks associated with the introduction or spread of diseases and insects that could negatively affect plants or ecosystems